New car sales rise 9.3 pct in Spain in December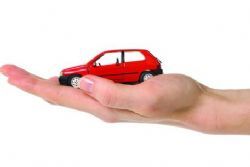 Sales of new cars in Spain rose 9.3% year-on-year in December to 96,886, a slight slowdown from the pace of growth recorded a month earlier, vehicle manufacturing association Anfac said on Monday.
In November new car sales were up 13.5% year-on-year.
A government subsidy scheme for new car purchases, which boosted the auto sector in recent years as Spain exited recession, expired in July. Anfac said demand for cars from households had been notably weaker in Q4.
In 2016 as a whole new car sales were up 11% from 2015 at 1.15 million, Anfac said, helped by strong vehicle purchases by companies and by a booming tourism industry which drove demand in the rentals sector.
Recommended Reading :
* Madrid bans half of all cars from City Center as pollution levels spike
* 1785 Spanish drivers apprehended for drink and drugs in 3 days