Murcia's Corvera Airport loan interest reduced by three-quarters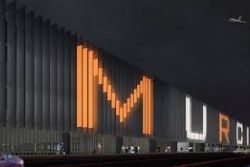 The credit agreement signed 3 years ago when the Region of Murcia assumed responsibility for the loan to Construct Corvera Airport airport expired 2 weeks ago.
The Ministry of Finance has since refinanced the debt with an interest rate of 0.834%, which effectively reduces the interest due on the debt from EU15,000 to EU4,000 PER DAY.
The original loan of EU182.6 million provide between the Treasury and CaixaBank expired on December 18th.
The Corvera airport debt has been the largest financial burden that the region has had to bear - and one that is all the more contentious with the taxpayer effectively financing an Airport that remains closed to the public.
Contracts for the operation of the facility were expected to be tendered before Christmas. Until the outcome of this is announced we can only speculate as to when / if Corvera Airport can be expected to become operational at some point in 2017.
Recommended Reading :
* Corvera Airport operation to be tendered before Xmas
* New route launched San Javier Airport, will Corvera ever open ?