Facebook registers as e-money provider in Spain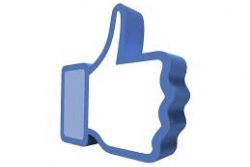 Facebook has registered as an electronic money provider in Spain, paving the way for the launch of friend-to-friend payments via Facebook Messenger, reports business daily Expansion.
Facebook Payments International Limited was added to the Bank of Spain's register of e-money entities on 30 December 2016 after the company secured a licence to provide e-money issuing and payment services in Europe from the Central Bank of Ireland on 24 October.
The Irish licence applies throughout all 27 EU member states, with the company simply needing to notify the respective central banks to validate the authorisation. Last month Facebook told website TechCrunch that its e-money licence would allow the company "to roll out products like charitable donations on Facebook or peer-to-peer payments via Messenger in Europe, as we have in the US."
The company launched Messenger payments in the US back in March 2015.
Recommended Reading :
* Spain announces EU115 Mln boost to tech companies