EU refers Spain to court over digital terrestrial TV subsidies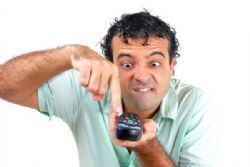 The European Commission said on Tuesday it had referred Spain to the EU Court of Justice over its failure to recover some EU300 Mln in illegal subsidies from digital terrestrial television (DTT) operators.
The Commission, which enforces competition rules in the EU, said it had concluded in two decisions in 2013 and 2014 that subsidies given to DTT operators in remote areas were not in line with EU state aid rules and needed to be recovered.
"The Spanish authorities have only recovered a small fraction of the aid. Spain also continues to pay for the operation and maintenance of parts of the DTT network, in breach of the decisions," the Commission said, adding Spain will be referred to the European Court of Justice.
The aid helped finance the shift from analogue to digital television. The Commission ruled it was discriminatory as it only benefited terrestrial technology, rather than provision by satellite, cable or over the Internet. It also found it discriminated between different digital terrestrial operators.
Recommended Reading :
* Public Television costs Spaniards just EU39 a year, but audiences are falling
* Spanish TV yet to agree deal to show European cup games