Yoigo starts migrating users to Orange Spain network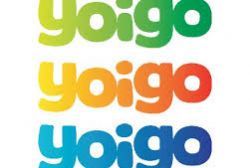 Spanish operator Yoigo has begun migrating its 3.3 million mobile users from the Movistar network of Telefonica to that of Orange Spain, reports website Xataka Movil.
The move comes after Yoigo's new parent company MasMovil reached a national roaming and site sharing agreement with Orange to give both Yoigo and MasMovil customers access to Orange's 4G network covering 85% of the Spanish territory.
The deal also allows MasMovil to install its own antennas on Orange-owned sites and to offer convergent services including fibre-optic broadband in the nearly 10 million homes covered by Orange's FTTH network.
MasMovil subsequently struck an agreement to continue using the Movistar network throughout 2017 with a view to ensuring a gradual migration of Yoigo's customers to the Orange network.
Recommended Reading :
* Spain's Yoigo leads August portability figures
* Spain's CNMC approves MasMovil's takeover of Yoigo