Spain's MasMovil expands fibre footprint to 6.5 mln homes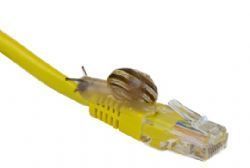 Spanish operator MasMovil has announced that its fibre-optic coverage has increased from 0.8 million to 6.5 million homes throughout the country as part of its network access agreement with Orange.
The expansion is the initial phase of the rollout, with MasMovil looking to eventually extend its fibre-optic footprint to around 10 million homes to be covered by Orange's FTTH network. In a statement, MasMovil said its 50 Mbps fibre service has now been increased to a symmetric 300 Mbps service, with the current offers valid "forever" if contracted before 31 March.
Customers can subscribe to the 300 Mbps convergent offer at prices starting from EUR 46.89 a month for 1 GB of mobile data, rising to EUR 56.89 for 8 GB of data. All packages include unlimited landline and mobile calls, plus two extra mobile lines with 500 MB of data.
Recommended Reading :
* Spain cuts high speed broadband red tape
* Facebook and Microsoft to install megacable between Spain and US