Spain will work to defend rights of its citizens in wake of Brexit - PM Rajoy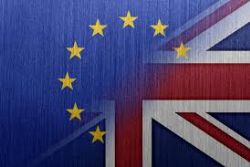 Spain will work to defend the rights of its citizens in the wake of Britain's exit from the European Union, Prime Minister Mariano Rajoy said on Thursday in a joint press conference with his Irish counterpart Enda Kenny.
"Spain and Ireland will work to protect our interests, defend the rights of our citizens and maintain the best possible relationship with the United Kingdom," Rajoy said.
Tens of thousands of Spaniards live in Britain and the country is one of the most popular destinations for young Spaniards seeking work abroad. Negotiations between Spain and Britain over Brexit will be done as part of the EU bloc of 27 countries.
The press conference was given as part of an official visit to Madrid by Irish Taoiseach Enda Kenny.
Recommended Reading :
* Spain's PP : Brexit "an opportunity"
* Brexit talks with Britain "Will be as part of EU" : Rajoy