Murcia's San Javier Airport Passenger Numbers up 2.7%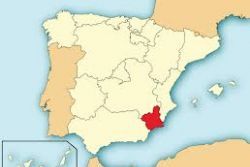 Murcia-San Javier Airport closed 2016 having seen a total of 1,096,980 passengers - up 2.7% on the previous year.
Of these, 1,076,602 were international flights, and 19,211 domestic.
With regards to the number of flights registered, out of a total of 8,272, 7,527 were commercial (1.9% more than 2015), with 6,796 being International and 731 domestic.
In December alone, some 37,374 passengers used the airport facilities - up 105.3% than in the same month of 2015, with the number of flights standing at 334, a 53.9% increase compared to December 2015.
So why do we need a new Airport in Corvera ?
Recommended Reading :
* New route launched San Javier Airport, will Corvera ever open
* New routes announced Murcia San-Javier to London