Spain's Sabadell sees up to 490-mln-euro hit from mortgage floor contacts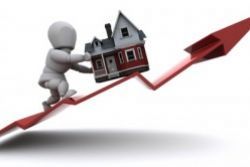 Spain's Banco Sabadell said on Monday it expected a one-time hit of up to EU490 Mln from a ruling that obliges banks to reimburse customers sold mortgages with interest rate floors which have since been ruled illegal.
The bank added that it would fully provision against the possible impact of any claims on 2016 earnings.
On Friday, the government approved a new law which gives lenders three months to reach a settlement with customers which had been sold the mortgages. Banks are accused of not adequately flagging the mortgage floor clause to customers.
Recommended Reading :
* Government opposition reach deal deal on floor clause refunds for mortgage holders
* EU orders Spain's Banks to repay all earnings from abusive mortgages