Spain's Bankinter posts 30 pct rise in 2016 profit, beats forecast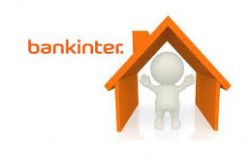 Spain's Bankinter on Thursday posted a 30% rise in full-year 2016 net profit from a year earlier due to its strong private banking and insurance businesses, and the integration of Barclays' Portuguese retail unit.
Net profit for 2016 was 490 million euros beating the average of analysts' estimates calculated by Thomson Reuters of 456 million euros.
In 2016, net interest income, a measure of earnings from loans minus deposit costs, increased 12.6% to 979 million euros, above analysts' forecasts of 949 million euros.
Recommended Reading :
* Rising lending drives profit jump at Spain's Bankinter
* Spain's Banco Santander posts 4% full year profit rise, beats forecast