Spain's Robin Hood Restaurants charge the rich to feed the poor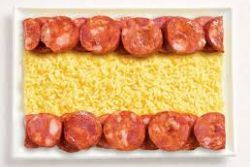 Four restaurants in Spain that go by the name of Robin Hood were built on the idea to charge the rich and feed the needy. Paying customers come in for breakfast and lunch, then the generated revenue is used to pay for the dinner of homeless people.
According to a report by NPR, Robin Hood has become one of the most popular places for lunch with reservations booked through March. The latest restaurant opened in December and is run by Ángel García Rodriguez, an 80-year-old Catholic priest.
"I want them to eat with the same dignity as any other customer," Rodriguez said in a report by the New York Times. "And the same quality, with glasses made of crystal, not plastic, and in an atmosphere of friendship and conversation."
Recommended Reading :
* Lidl opens pop-up Restaurant in Madrid
* Spanish café charges more to rude customers