Spain should deepen structural reforms : IMF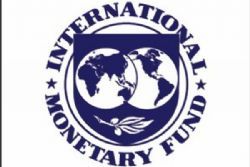 Spain should make the most of its economic recovery to press on with structural reforms, the IMF said on Monday, adding measures were needed to tackle "painfully high" unemployment and remove red tape for small companies.
"Political fragmentation and reform fatigue have delayed fiscal adjustment and impeded deeper structural reforms," the IMF said in its final Article IV report for 2016. It also called on Spain to step up its focus on cutting its public deficit by raising more revenues from value-added tax and reforming regional financing.
The IMF maintained its growth forecasts of 2.3% and 2.1% for 2017 and 2018 respectively, detailing that Britain's decision to leave the EU could affect Spanish growth by 0.3 percentage points over that period.
It projected that Spain's public deficit had dropped to 4.5% of output in 2016 from 5.1% in 2015 - slightly inside the 4.6% goal set by Brussels.
It forecast the deficit would reach 3.2% of GDPin 2017, but added that the 3.1% target Spain agreed with the European Commission was "within reach."
Recommended Reading :
* Spain promises Brussels it will make more cuts if deficit balloons
* EU tells Spain to brace for cuts due to likely 2017 deficit target miss