Spain seeks consensus over Gibraltar Sovereignty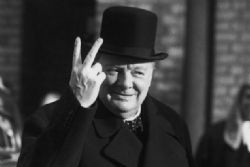 Spain is seeking "the consensus of everyone" in order to further its sovereignty aspirations over Gibraltar, the country's Minister for Foreign Affairs said in an interview at the weekend.
Alfonso Dastis Quecedo told La Vanguardia newspaper that "there is no doubt" as to Spain's position in respect of the Rock.
"We want that piece of Spain to be reintegrated into Spain," he said. "But these things take time and we want to have the consensus of everyone." Sr Dastis was responding to questions on Brexit during a wide-ranging interview on Spanish foreign policy.
He repeated his belief that the co-sovereignty proposal tabled by Madrid was "a generous offer".
"Gibraltar needs to know that once the UK is outside the EU, it too is outside," he said.
"The Gibraltar question will have to be tackled bilaterally if it wants to have a relationship with the EU."
Sr Dastis suggested that the UK's withdrawal from the EU could open the door for greater integration between the remaining member states.
"The United Kingdom has taken a decision, we regret that, but we have to adapt to it," he told La Vanguardia.
"They were never comfortable in the EU and, perhaps, their exit will give us an opportunity to give greater coherence and common vision to the European project."
Recommended Reading :
* Spain sees joint sovereignty over Gibraltar difficult if UK opposes
* Spain's PP : Brexit 'an opportunity'