Spain's Caixabank posts 29 pct profit rise in 2016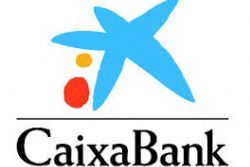 Spain's third biggest Caixabank on Thursday reported a 28.6 percent rise in its 2016 net profit from a year earlier due to a favourable comparison against the previous year when results were hit by huge writedowns in the last quarter.
Caixabank, which is in the process of taking over Portuguese lender BPI, posted a 2016 net profit of 1.05 billion euros ($1.13 billion) below the average of analysts' estimates of 1.2 billion euros, according to Thomson Reuters data.
Net profit in the fourth quarter came in at 77 million euros against a 182 million euros loss in the same period last year. However, results in the final quarter were negatively impacted as the lender had to set aside tens of millions of euros to provision for mis-sold mortgages.
Recommended Reading :
* Spanish Banks count EU3 Bln cost of mortgage refunds
* Spain's CaixaBank launches Samsung Pay