Truphone starts new iPad plans in Spain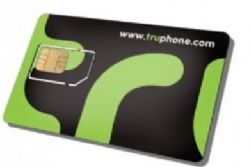 Global mobile network Truphone has launched international data deals for iPad users with Apple Sim, starting in Spain, but with plans to roll the service out in Europe and beyond in the coming weeks.
The deals in Spain will start at EUR 8 for 500 MB for 1 month, going to EUR 11 for 1 GB and EUR 20 for 3 GB. Customers will be able to use the same plan in 40 countries, with no need to buy a local Sim or more data when travelling. To mark the introduction, Truphone will give customers 100 MB worth of data for free.
The 9.7-inch iPad Pro features an embedded Apple Sim. Apple Sim is also available at select Apple Stores for individual purchase and is compatible with the 12.9-inch iPad Pro, iPad Air 2 and iPad mini 4. The deal has no contract; customers can select a plan directly from their iPad whenever they need data.
Once purchased, a local data plan the service is available in the following 40 countries at no extra cost: Australia, Austria, Belgium, Bulgaria, Croatia, Cyprus, Czech Republic, Denmark, Estonia, Finland, France, French Guiana, Germany, Greece, Guadeloupe, Guernsey, Hong Kong, Hungary, Iceland, Ireland, Isle of Man, Italy, Jersey, Latvia, Liechtenstein, Lithuania, Luxembourg, Malta, Martinique, Monaco, Netherlands, Norway, Poland, Portugal, Puerto Rico, Romania, Slovakia, Slovenia, Spain, Sweden, the UK, the US, Reunion Island, Vatican City.
Recommended Reading :
* Spain's MasMovil unveils Internet only plans
* Spain jumps 6 places in Internet speed ranking