Homicide count in Spain falls to under 300 in a year for the first time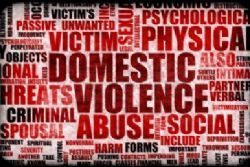 Spain's homicide count has fallen to under 300 in a year for the first time, according to figures released on Tuesday by the Spanish government. A total of 292 people were murdered in 2016, compared with 302 in 2015, representing a 3.3% drop.
The new figure confirms a downward trend observable for over a decade. In 2005, for instance, the homicide count was 518.
"Despite this drop, behind every number there is a tragedy. That is why we must never be satisfied and why we must redouble our efforts," said Interior Minister Juan Ignacio Zoido at the presentation of the 2016 Criminality Balance Report.
"Spain ranks second in the European Union on the list of countries with the lowest homicide rates," added Zoido.
According to the data released on Tuesday, the 2016 rate was 0.63 homicides per 100,000 inhabitants. Spain was only outdone by Austria, with a rate of 0.47 (although Spain's 2016 figures are compared with 2014 Eurostat data for other countries).
Also, homicide attempts rose last year compared with 2015, "although this figure has shrunk over the last five years," said the minister.
The government's report also reflects the 44 women whose murders were classified as domestic violence, representing 15% of the total figure for 2016. A year earlier, 60 women had died at the hands of their partners or spouses.
"It is satisfying to see a reduction in this gloomy figure, but it is also sad because of what lies behind the numbers," said Zoido.
So far this year, 10 women have been killed by their current or former partners.
Recommended Reading :
* Spanish Courts hear 426 Domestic Violence complaints every day
* The successes and failures of Spain's fight against domestic abuse