Bank of Spain says three officials to resign over Bankia IPO case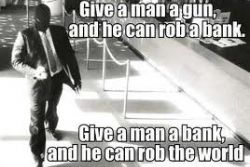 The Bank of Spain said on Monday that three officials would resign after the Spanish High Court named them on Monday as suspects in an investigation into Bankia's disputed flotation in 2011.
In a statement, Spain's central bank said supervisory managing director Mariano Herrera Garcia-Canturri, supervisory deputy managing director Pedro Comin Rodriguez and inspection head Pedro Gonzalez Gonzalez would resign on Tuesday.
The bank said they wanted to leave so as not to affect the Bank of Spain's supervisory functions while testifying as part of the case.
Recommended Reading :
* Ex Bank of Spain head faces probe on Bankia IPO, three officials resign
* Ex IMF Chief evaded EU6.8 Mln says Spanish Tax Agency