ISIS beach attack threats 'mustn't stop tourism' : Security Expert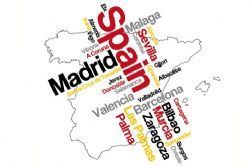 Islamic State jihadists mustn't stop British holidaymakers going to Spain, despite reports of beach attacks this summer.
That's according to security expert Will Geddes, who told Julia Hartley-Brewer the Spanish authorities "have had a lot of success" in foiling terror attacks in recent months, and the millions of British tourists heading for Spain will be protected by a heavy security presence.
Around two million British tourists visited Spain in July alone last year, as holidaymakers sought safe havens after the Tunisia beach massacre.
However Isis has reportedly made direct threats to attack Spanish beaches, and the Spanish government has expressed concern that hundreds of its country's nationals have head to Iraq and Syria to join the extremist group.
Geddes told Julia that while we must bear in mind "what the foreign commonwealth office say" we shouldn't let terrorism "heed us in deciding where we want to go on our holidays. We can't allow the terrorists to win."
Geddes also reassured listeners by saying that this summer there will be a "higher presence of [police] and military" in Spain, to react to potential threats.
Recommended Reading :
* British Tourism to Spain hits record despite pound's post-Brexit fall
* 75 Mln and counting - Spain shattered it's own tourism record in 2016