Spainís Constitutional Court Cancels Resolutions on Catalonia's Independence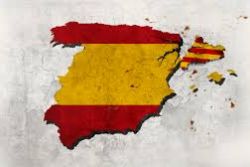 The Spanish Constitutional Court repealed two resolutions, aimed at holding a referendum on Catalonia's independence from Spain, after they were illegally passed by the Catalan parliament in October 2016, local media reported Tuesday.
Under these two resolutions, the government of Catalonia was required to coordinate and hold a referendum on the Catalonian independence no later than September 2017, El Pais online newspaper said.
The Constitutional Court approved the central governmentís appeal to annul the resolution, while also approving the decision to to make a case against the Catalan parliament speaker Carme Forkadell and other members to the prosecution office.
Catalonia, one of Spainís 17 autonomous communities, has long sought independence from Spain. The territoryís efforts toward leaving the country have been deemed illegal by both the central Spanish government and the the Constitutional Court.
Former Catalan President Artur Mas and former regional councilors Joana Ortega and Irene Rigau gesture to a crowd of people waving Catalan Estelada flags as they arrived to court in Barcelona, Spain.
Despite the central governmentís ban, Catalonia conducted an informal independence referendum in November 2014, during with 80 percent voted in favor of independence from Spain.
On February 6, former President of Catalonia Artur Mas faced trial, during which the prosecution sought 10 years of disqualification from office. Incumbent President Carles Puigdemont pledged to hold another referendum despite the court's ruling.
Recommended Reading :
* Thousands protest as former Catalonia head starts referendum trial
* Catalan independence referendum 'not possible' : Spanish PM