Spain to Send Tanks, Armored Vehicles, Troops to Latvia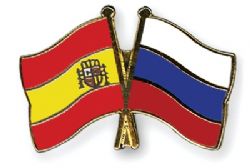 According to the Delfi news portal, 350 personnel from mechanized infantry brigade dubbed Extremadura would move from its permanent base in Badajoz, and would then participate in NATO military exercises, set to take place in Latvia in mid-May.
Latvia became NATO member in 2004. During NATO July 2016 summit in Warsaw, it was decided to deploy four NATO multinational battalions to Estonia, Latvia, Lithuania and Poland in 2017.
NATO has been boosting its military presence in Europe, particularly in Eastern European states, since the outbreak of the Ukrainian crisis, citing Russia's alleged interference in that conflict as justification for the move.
In January, the US transferred the largest shipment of military equipment to Europe since the end of the Cold War, when three freight ships containing more than 2,500 military vehicles arrived in the north German port of Bremerhaven. The operation plans to station 4,200 US troops in Poland, Bulgaria, Romania and the Baltic countries.
Moscow has repeatedly voiced its protests against the NATO military buildup saying that will undermine regional stability and result in a new arms race.
Recommended Reading :
* Russia withdraws refueling request to Spain
* Spain lost over 785 Mln Euros in 2015 due to Russian veto