Spain will drop out of the world's 25 largest economies by 2050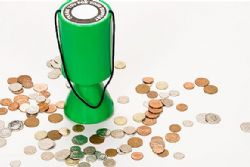 Spain will drop out of the group of the world's 25 largest economies within the next three decades, according to a new report by the consulting group PwC. According to the forecast, and using International Monetary Fund (IMF) figures, Spain will fall from its current 16th position on the global GDP rankings to 17th over the next 15 years, and then gradually slip down to 26th place by 2050.
By then, the top positions will be occupied by many of today's developing nations.
The World in 2050 finds, among other things, that "emerging markets (E7) could grow around twice as fast as advanced economies (G7) on average," putting countries such as China and India ahead of the United States on the global GDP rankings. The E7 nations are China, India, Indonesia, Brazil, Russia, Mexico and Turkey.
As for Europe, the EU27 share of world GDP could be down to less than 10% by 2050, smaller than India.
The study also finds that "Mexico could be larger than the UK and Germany by 2050 in PPP [purchasing power parity] terms."
The analysis takes into account projected trends in demographics, capital investment, education levels and technological progress to estimate potential long-term growth rates.
However, the report clearly warns that its projection for a world economy that could more than double in size by 2050 will only hold true "assuming broadly growth-friendly policies (including no sustained long-term retreat into protectionism) and no major global civilization-threatening catastrophes."
The warning comes at a time when Europe is grappling with Brexit and the rise of populist movements that threaten the future of the union. Meanwhile, on the American continent, US President Donald Trump is pushing protectionist measures and severing international trade ties, which in turn is causing a reshuffle of regional alliances in Asia and elsewhere.
Recommended Reading :
* Brexit worry as Spain predict financial disaster
* Spain's trade deficit falls 22.5% in 2016