Vodafone Spain launches F1 and MotoGP channel for EUR 10/mth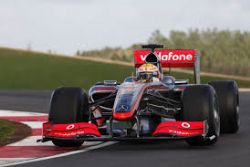 Vodafone Spain has announced the launch of a new channel called 'Vodafone Motor', with full Formula 1 and MotoGP coverage, for EUR 10 a month.
The channel is already available on Vodafone TV and will include all of this season's Formula 1 and MotoGP races, qualifying and practice sessions plus special reports and discussions.
Vodafone Spain struck a deal with rights holder Telefonica last September after lodged a complaint with communications regulator CNMC over Telefonica's failure to offer its rivals wholesale access to premium digital content, including Formula 1 and MotoGP, this season, a requirement that was part of the conditions attached to Telefonica's takeover of pay-TV platform Digital+.
Vodafone One customers can also subscribe to a new sports package called Vodafone Sport including all the contents of Vodafone Motor plus the operator's football channels for EUR 25 a month.
Recommended Reading :
* Vodafone Spain strikes Formula 1 deal with Telefonica
* Orange Spain launches football package for Bars