Spain poised to enter broadband top 20 club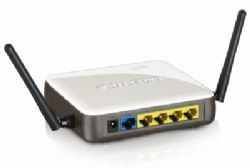 Spain has increased its average broadband speed by 27% over the past year and has risen to 21st place in the global ranking of countries, according to the latest 'State of the Internet' report from Akamai corresponding to the fourth quarter of 2016.
Average Spanish broadband speed came in at 15.4 Mbps, up 6.3% compared to Q3 but still lagging behind other European countries such as Norway (23.6 Mbps), Sweden (22.8 Mbps) and Switzerland (21.2 Mbps).
However, speeds are far above those of neighbour France, which is in 52nd place in the ranking with 10.0 Mbps, while Italy remains in 58th place with 8.7 Mbps.
The countryís rise from 40th position in Akamaiís global rankings last year is due above all to the accelerated fibre rollout of its leading operators. At the end of last year, Orange became the first major operator to offer a symmetric 500 Mbps fibre-optic broadband plan throughout Spain.
In addition, around 55% of connections in Spain are now above 10 Mbps, a 31% year on year rise, while the proportion of connections above 15 Mbps has risen 50% year on year to 36%, said the report.
Recommended Reading :
* How millions of Spanish fans are watching pirated soccer on Facebook live
* Spain cuts high speed broadband red tape