Spain targeting seat on ECB's executive board next year: economy minister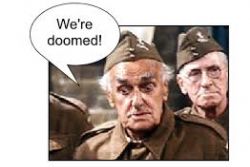 Spain's Economy Minister said on Monday he was "convinced" that Spain would have a seat on the European Central Bank's six-person executive board next year.
"It will be an absolute priority for the Spanish government," Luis de Guindos said in a speech in Madrid.
The next vacancy on the ECB's executive board opens at the end of May in 2018, when the term of vice president Vitor Constancio, a former Portuguese finance minister, expires.
The next vacancies will then come up in 2019, when the terms of three board members, including President Mario Draghi, expire.
Guindos also said on Monday that the government wanted to continue selling "small parts" of Spanish lender Bankia, in which it owns a 65.5% stake, over an adequate time frame to maximize return.
Recommended Reading :
* Spain banks borrowed EU146.6 Bln from ECB in January
* Club Med mini summit exposes North/South divide in Europe