Spanish union welcomes Vodafone Spain, Telefonica fibre deal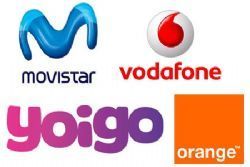 Spanish trade union UGT (General Union of Workers) has welcomed Vodafone's recent agreement to access Telefonica's fibre-optic network in areas not reached by its own network.
Under the terms of the new wholesale deal, Vodafone will be able to immediately expand its fibre-optic coverage to areas not covered by the controversial regulation introduced last year by communications watchdog CNMC.
The UGT strongly criticised the CNMC's fixed broadband regulations, saying they would serve to increase the digital divide, creating technologically backward regions. However, in a statement the union described the new bilateral agreement between Telefonica and Vodafone as "fair competition, based on the construction of new cutting-edge infrastructure, which will ultimately result in a competitive dynamic that will serve to generate wealth, employment and an enhanced digital footprint."
Although Telefonica and Vodafone have disclosed no information of specific cities or areas to be covered under the new access deal or the financial details involved, business daily Expansion cited a report by Citi indicating that Vodafone will migrate at least 800,000 subscribers to Telefonica's fibre network over the next five years, generating wholesale revenues for Telefonica of around EUR 70 million compared to the EUR 50 million loss it previously expected due to the network rollout costs.
Recommended Reading :
* Spain ports nearly half a million mobile lines in February
* Lycamobile Spain launches new unlimited calls plans