Spanish government will have enough support to pass budget - minister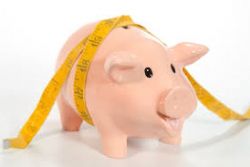 Spanish Budget Minister Cristobal Montoro said on Monday he was convinced the centre-right minority government would get enough parliamentary support from opposition parties to approve delayed plans for this year's budget.
The long-postponed budget, which will aim to bring down one of Europe's largest public deficits, was put on hold after two inconclusive elections left the country without a functioning government for nearly a year.
The budget vote will be a key test for Prime Minister Mariano Rajoy's fragile administration and its ability to get backing from other parties in a country unused to consensus government.
Rajoy conservative People's Party (PP), which has 137 of parliament's 350 seats, is in talks with other parties including centrists Ciudadanos and Nueva Canarias of the Canary Islands to get the 176 votes it needs to pass the budget into law.
"We are sure that we will get the necessary parliamentary support," minister Montoro told journalists at an event in Madrid.
Rajoy said at the weekend that the cabinet would approve budget plans on Friday prior to their being put to the parliamentary vote.
It is still not clear when the vote will take place.
The Socialist party, gearing up for a leadership battle in May, has said it will not support the budget as it seeks to emphasise differences with Rajoy's PP and reclaim the left-wing vote from youthful anti-austerity party Podemos.
European Commission forecasts imply politicians must agree to budget cuts worth a combined 0.8% of economic output in 2017 and 2018 if Spain is to meet its fiscal targets, according to analysts Capital Economics.
Spain's economy has powered out of a crippling recession to become one of the euro zone's fastest growing economies, albeit aided by external factors such as low interest rates and oil prices.
However, Spain must push through the budget to put in place plans to shrink its deficit to a target of 3.1% of economic output agreed with Brussels from a projected 4.6% in 2016.
The country narrowly avoided fines last year from the EU after overshooting its Brussels-set deficit target for 2015. Spain was given two more years, until 2018, to bring its deficit below 3.0%.
Recommended Reading :
* Spain's 2016 deficit expected to be below 4.6% target
* Spain's PM says economy to grow at least 2.5% this year