Spain's growth may top 2.5 percent for next two to four years - minister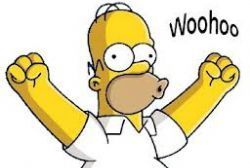 Spain's economy could grow at a rate above 2.5% every year for the next two to four years, Economy Minister Luis de Guindos said on Tuesday.
The government is expected to update its economic growth forecasts on Friday when it presents its 2017 budget proposal, though it will leave the current expectations of 2.5% growth for this year unchanged, de Guindos said.
"The growth forecast included in the budget proposal on Friday is 2.5%, a very conservative outlook ... We expect it to be much higher," de Guindos said.
Spain's GDP expanded by 3.0% year-on-year in Q4 and is expected to have grown by at least 0.7% in Q1 from a quarter earlier.
The 2017 budget proposal - delayed after two inconclusive elections left talks in limbo last year - will test parliamentary support for the minority conservative government of PM Mariano Rajoy's People's Party.
The PP, which has 137 of parliament's 350 seats, is in talks with other parties including centrists Ciudadanos and Nueva Canarias of the Canary Islands to get the 176 votes it needs to pass the budget into law.
The economy minister also said on Tuesday he expected Spain's unemployment rate to be below 17.0% by the end of this year after reporting 18.6% at the end of 2016.
The government had expected an average unemployment rate of 17.6% for all of 2017. On Friday, the government will update both end-of-year and average unemployment rate forecasts, a source at the economy ministry said.
Recommended Reading :
* Spain Economy seen growing at least 0.7% quarter on quarter in Q1
* Wary Brussels boosts Spain's deficit forecast to 3.5% of GDP for 2017