Zara founder to spend EU320 Mln on breast cancer-screening for Spanish hospitals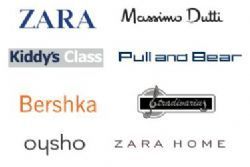 The charitable foundation of Europe's richest man, Amancio Ortega, said on Wednesday it would spend EU320 Mln to acquire the latest breast cancer-screening technology for public hospitals across Spain.
It will be the biggest outlay to date by the Amancio Ortega Foundation, which is funded by dividend payments from Ortega's nearly 60% stake in Inditex, the world's biggest fashion retailer and owner of the Zara chain.
The foundation has already bought machines for screening and radio therapy treatment of breast cancer in hospitals in Galicia and Andalusia, and with this donation will extend the scheme to public hospitals throughout Spain.
The foundation was set up in 2001 with proceeds from Inditex's stock market flotation, but this latest donation marks a sharp increase in spending. In 2015, the latest available annual data, the foundation spent EU24 Mln.
Projects so far have focused on Spain, including scholarships for students to study abroad and the building of early learning centers in Ortega's home region of Galicia.
The increase in spending makes the foundation one of the biggest charitable donors in Spain, but it is still dwarfed by big global philanthropic organizations like the Bill and Melinda Gates Foundation which doled out over $4 billion globally in grants in 2015.
Inditex's dividend payments, which largely finance the Amancio Ortega Foundation, amounted to over EU1 Bln for the financial year ended January 2017.
Ortega was ranked as the 4th richest man in the world by Forbes in 2017, with a personal wealth of $71.3 billion, although most of his wealth depends on the stock market valuation of his majority stake in Inditex.
Recommended Reading :
* Amancio Ortega is now world's richest man, says Forbes magazine
* The 20 richest Spaniards hold as much wealth as the poorest 30% : Oxfam