Spain's bad bank reports loss for fourth year in a row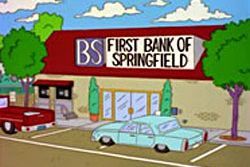 Spain's "bad bank" Sareb, created to clean up the country's finance sector, reported its fourth consecutive annual loss on Thursday, due to a squeeze on margins and rising costs.
Sareb, set up in 2012 to take on around EU50 Bln in land, buildings and loans from bailed-out banks, made a EU663 Mln loss for 2016. It restated its loss for 2015 to EU103 Mln due to accounting changes.
Chairman Jaime Echegoyen said that with current financial and operating costs of EU1.2 Bln it did "not seem reasonable" to expect Sareb to turn a profit in the foreseeable future. Sareb had initially predicted it would make a profit in its second year of operation.
Sareb has a mandate to sell the assets it holds in the 15 years from when it was established.
Sareb's gross margin - the difference between losses and gains it made on sales of assets - fell 46% to EU664 Mln.
The bank managed to increase its total revenues by 1.0% to EU3.9 Bln in 2016 against a backdrop of a slight recovery in the Spanish real estate market.
The bad bank, jointly owned by the government and Spain's banks, has had to book provisions against its results to reflect changes in the value of the assets it holds which has eaten into its capital reserves.
But in December, the Spanish government passed a law with more favourable accounting terms which allowed Sareb to boost its capital to EU4 Bln from EU1.7 Bln in 2015.
Recommended Reading :
* Spanish Bank bailout cost taxpayers EU 41.8 Bln
* Spain recoups just 5.0% of EU51.3 Bln Bank restructuring cost