Growth slows in Spain's manufacturing sector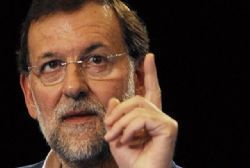 The growth rate in Spain's manufacturing sector eased in March, a poll showed on Monday, as factory output, new orders and employment expanded at a slower pace than in previous months.
Markit's Purchasing Managers' Index (PMI) of manufacturing companies stood at 53.9 in March, down from 54.8 in February. That marked the 40th straight month the index was above the 50 line separating growth from contraction.
"While the Spanish manufacturing sector remained in growth territory during March, rates of expansion in both output and new orders eased for the third month running, thereby suggesting some loss of momentum during the first quarter of the year," economist at Markit, Andrew Harker, said.
The slower rate of expansion could reflect an impact from rising inflationary pressures as both input costs and output prices rose at rates rarely seen in the last six years, Harker said.
Spanish EU-harmonised consumer prices rose at their fastest in 4 years in early 2017, but the rate slowed in March, to a lower-than-expected 2.1% as the inflationary effects of high oil and energy prices wore off.
Spain's economy is expected to see growth equal to, or more than, it registered at the end of 2016 in Q1 on strong domestic consumption and exports.
Recommended Reading :
* Bank of Spain sees price rises easing through 2017
* Spain's growth may top 2.5% for next 2 - 4 years : Minister