Plane lands on a motorway in Spain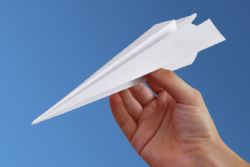 A small four seater light aircraft landed on the AP7 Motorway 90 Miles outside Barcelona earlier today.
The Pilot and one passenger were not injured after the Airplane developed mechanical problems shortly after taking off from Sabadell Airport.
The Pilot managed to land the craft on an approach road to the main carriageway without causing damage to either to the airplane or other road users.
At a time when the Country is struggling from an excess of negative press concerning their penchant for building Airports that are neither wanted or profitable, it seems that the 52 Airports currently available are never going to be sufficient for some.
Recommended Reading :
* 2.5 Million passengers per year to arrive art Murcia's Corvera airport
* Murcia's Corvera airport to take off in 2017