Spain court blocks Catalan budget for independence referendum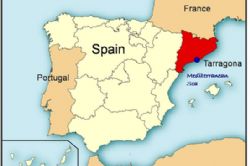 Spain's Constitutional Court on Tuesday blocked the part of Catalonia's 2017 budget which would used to fund an independence referendum, a court spokeswoman said.
"The court has ruled unanimously in favour of the government's appeal against Catalonia's budget law," the spokesman said in a statement.
The Catalan budget had allocated 5.8 million euros ($6.2 million) to holding a referendum on separating from Spain.
Recommended Reading :
* Spain PM pledges EU42 Bln investment in Catalonia
* Catalans prepare vote for independence from Spain