What Will Become of the EHIC Card Post-Brexit ?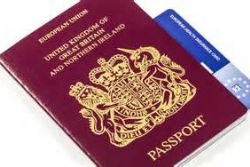 Currently, Brits travelling on the continent can use an EHIC card to receive state-funded medical treatment. The European Health Insurance Card has been a staple for any UK traveller heading to Europe and can be applied
Essentially, if you require medical treatment and you are in an EEA country (or Switzerland) you will be treated as a resident of that specific country. This may mean free or reduced-cost healthcare depending on the system in place.
Theresa May triggered Article 50 on March 29th 2017 but this will not affect Brits or, equally, any Europeans heading to the UK until the UK has officially left the European Union. This is rumoured to be 2019.
However, regardless of the negotiation process, many have started to question the future of the EHIC card. One of the major factors in deciding whether the EHIC card can be used by UK citizens and by travellers to the UK is related to the EEA (European Economic Area). Many believe the EHIC card is
Norway and Iceland are two EEA member countries which are not part of the EU. They both accept the EHIC card and it would make most sense for the UK to adopt this model.
It is worth noting that one of the Leave campaign's central arguments focused upon border control and immigration. The EEA allows for the free movement of people around the EU's 29 member states, so it has been suggested that Brexit will also cut ties with the EEA as well. This would likely cause the EHIC card to become defunct for Brits and those visiting the UK.
However, one anomaly is Switzerland. The country is neither an EU or EEA member but accepts the EHIC card. Many have speculated that the UK could follow in the footsteps of the Swiss.
What if EHIC Becomes Unavailable ?
If the UK cuts ties with the EEA and does not adopt Switzerland's approach the effect on insurance costs could be substantial. Brokers would no longer be footing the bill for a proportion of fees through the EHIC system, but the entire cost of all medical treatment received.
Ms Sonfield commented on this matter: "The card provides such good health protection that some insurers now insist you have to have an EHIC to take out a policy, and many will even waive your excess if you do have one."
A Government spokesman said: "The rights and entitlements that will apply following the UK's exit are subject to the wider negotiation on our future relationship with the EU.
"At every step of these negotiations we will work to ensure the best possible outcome for the people of the United Kingdom, including those travelling to and living in EU countries."
Recommended Reading :
* Applying for an EHIC card as a Spanish Resident