Spanish coast guard rescue 199 migrants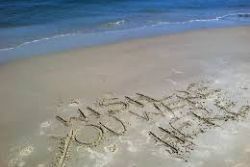 The Spanish coast guard on Saturday saved 199 migrants who attempted to illegally cross the western Mediterranean from North Africa into Spain on five boats.
One of these boats was carrying 41 migrants, including five women and a baby, when it sent a mayday to the Spanish coast guard in the Strait of Gibraltar, Spain's state TV station reported.
The immigrants, from Sub-Saharan Africa, were moved to the southern city of Cadiz, according to the report.
In a separate incident 11 migrants from Algeria were rescued when their boat caught fire off Cartagena city, southeast Spain. Six migrants who sustained burns were admitted into a hospital in the city along with a diabetic one.
A third boat, carrying 33 people, including three women, went astray and its engine malfunctioned nearly 75 nautical miles to the south of Almeria city.
A fishing boat in the vicinity sent a radio signal to the Spanish navy on the incident and the navy responded promptly.
Another boat with 52 migrants on board faced trouble some 36 nautical miles from Motril town in the province of Granada. The migrants, all from Sub-Saharan Africa, were safely rescued.
Earlier in the day, 62 migrants were saved one mile from Barbate town, Cadiz province.
Despite bad weather and unsafe boats, illegal migrants from Africa risk death in order to get their families to Europe.
Recommended Reading :
* Spain struggles with spike in migrant arrivals at North African enclave
* Hundreds of migrants cross into Spain's Ceuta in second wave in 3 days