Spain and India 'too poor' for Snapchat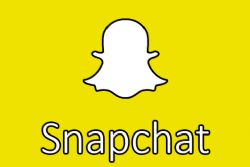 Evan Spiegel's alleged comments about Spain and India leave the Snap CEO in hot water.
Snapchat is facing a backlash in India and Spain after its founder and CEO allegedly dismissed the countries as 'too poor' in 2015.
"This app is only for rich people," Evan Spiegel said, according to comments revealed by a former employee in an ongoing lawsuit.
"I don't want to expand into poor countries like India and Spain."
Unsurprisingly, the comments have gone down like a bag of stale rice across Spain and India, leading to the rise of the #BoycottSnapchat hashtag.
Now not only are furious Indian and Spanish users posting their anger on social media, they're also uninstalling the app and leaving angry reviews.
The backlash has sent the app's rating plummeting to just two stars.
What's ironic about the whole affair is that India was, and continues to be, the world's second-largest and fastest-growing smartphone market.
Indeed Snapchat counts more than 4m users in India, and is growing in popularity in Spain.
Snapchat's parent company Snap denied the comments, calling them "ridiculous".
But having offended thousands of would-be Snapchatters, maybe Spiegel needs to eat some humble paella and offer a proper apology.
Recommended Reading :
* Spain poised to enter broadband top 20 club
* How Millions of Spanish fans are watching pirated soccer on Facebook live