Britons buy fewer houses in Spain after Brexit vote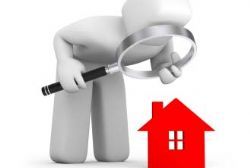 Britons are buying fewer houses in Spain since last year's vote to leave the European Union, put off by a slump in the pound and uncertainty about Britain's future relationship with the bloc.
A Spanish property association said on Monday that the British, tens of thousands of whom have retired to the sunny Mediterranean coast, are still the biggest foreign buyers of Spanish homes.
But, having accounted for more than 21 percent of purchases by foreigners in 2015, they made up just 19 percent of 2016's total, the Association of Land and Commercial Registrars said.
Before the Brexit vote, the relative strength of the pound versus the euro had contributed to the market share rising every quarter, the association said.
"Brexit had the opposite effect on currency performance. Added to the uncertainty the decision produced, this is reducing home buying from our main market."
Britons make up more than 2.5 percent of all home buyers in Spain, well ahead of the second and third-placed French and Germans who each have just over 1 percent.
Russia's share of the market also shrank in 2016, hitting 2.8 percent and continuing a steady slide since 2013, before the EU imposed sanctions over Moscow's annexation of Ukraine, when it accounted for 8.6 percent of foreign purchases.
British tourism in Spain unexpectedly hit a record last year, remaining impervious to sterling's weakness, but some emigrants are worried about losing free access to healthcare.
Recommended Reading :
* Brexit takes its toll on Spanish Property market
* Spanish Property sales up in February