Spanish State Deficit Shrank By Over 43% In First Quarter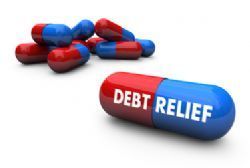 Spain posted a deficit equivalent to 0.49% of GDP to month-end March, 0.41 points lower than the deficit of the same period in 2016 and significantly below the previous month's figure (0.97% of GDP).
According to the Spanish Ministry of the Treasury and Public Function, in the first quarter of the year, the State posted a deficit of 5.66 billion euros, 43.8% less than in the same quarter of the previous year. This is equivalent to 0.49% of GDP, almost halving February's figure (0.97% of GDP).
If accrued interest is excluded , which at month-end March 2017 amounted to 6.31 billion euros, 10.2% lower than the previous year's figure, the State obtained a primary surplus of 651 million versus the primary deficit of 3.05 billion in the same period of 2016.
In the first quarter of the year, non-financial State revenue grew by 1.6% year-on-year to 41.4 billion.
This result is mainly due to the performance of tax revenue which represents 89.7% of total revenue, totaling 37.14 billion, up by 3.2%.
Taxes on production and imports grew by 4.1% to 26.04 billion, of which 20.37 billion corresponds to VAT. This represents an increase to month-end March of 5.2%. Other taxes under this heading have grown by 0.3%, largely due to 1.7% growth in revenue from the Special Tax on Hydrocarbons. Tax revenue from electrical energy production and from insurance premiums is also up, by 18.4% and 7.5%, respectively. Conversely, revenue from the Tax on Tobacco Products fell by 8.8%.
Current taxes on income, equity, etc. grew by 1.3% to 11.07 billion euros, of which 9.79 billion corresponds to Personal Income Tax (Spanish acronym: IRPF), up by 2.7%. Revenue from Corporate Income Tax shrank by 29.7% to a total of 598 million, while non-resident income tax increased by 25% to 674 million euros.
Other non-financial revenue totalled 2.53 billion euros, a drop of 15.6%, mainly driven by lower dividends from the Bank of Spain and, conversely, an increase in interest. The Bank of Spain's profits were 519 million lower than those of the previous year, while interest income increased by 19.6%, driven by higher accrued interest from the Regional Government Financing Fund and the Local Authority Financing Fund, which together increased to 270 million euros in 2017, while in 2016 the figure stood at 64 million euros.
To month-end March, the State's non-financial expenditure stood at 47.06 billion euros, 7.4% lower than the in same period of 2016.
Although most headings show signs of a downward trend, expenditure reduction has to a great extent been due to lower current transfers between public authorities (down by 6.3%). The largest decrease was in transfers to Social Security Funds, 1.67 billion less. Meanwhile transfers to the State Public Employment Service (Spanish acronym: SEPE) in 2016 amounted to 980 million euros, with no corresponding figure for the same period in 2017 due to the favourable performance of the job market, while transfers to the Social Security system are down by 591 million. Transfers to regional governments, amounting to17.65 billion euros in the period, grew by 0.5% due to the increase of interim payments made by the financing system.
Contributions to the EU for VAT and GNI resources also dropped significantly, by 35.3%, from 3.59 billion in 2016 to 2.32 billion in 2017. Interest is down by 10.2%, spending on intermediate consumption by 3%, and remuneration of employees by 0.3%. The reduction posted under other current expenditure, down by 82.9%, is due to lower spending to cover the electricity deficit, which in the first quarter of 2016 amounted to 212 million, with no corresponding amount in 2017.
Expenses which have increased include spending on social benefits other than social transfers in kind which is up by 3.6% to 3.24 billion, of which 2.94 billion corresponds to civil service pensions, 3.9% higher than the in same period of 2016. At month-end March, investment subsidies amounted to 292 million euros versus 158 million in 2016, due to the contribution made to the ADIF-high speed train programme totalling 187 million euros, with no corresponding amount in 2016.
Recommended Reading :
* Spain and Portugal, EU nations with lowest public investment
* Bank of Spain says structural reforms needed to further reduce deficit