Three parties express an intererest to operate Murcia's Corvera Airport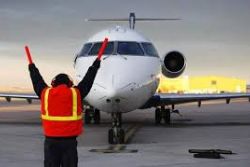 Aena, an Argentine company and Edeis - the company that manages Castellón Airport - have today submitted their formal application to the Regional Government of Murcia, expressing their interest to become the Operator of Corvera Aiport.
Speaking to the press, Regional Minister of Development, Pedro Rivera, did not rule out the possibility that further applications may be received and considered.
Rivera also commented how the companies stand out for their "technical and economic solvency," said that any award to operate Corvera Airport award would entail a revenue generation of EU495 Mln.
The companies, which Rivera mentioned are Aena, "The largest airport operator in the world"; The Argentine Corporación América; And Edeis, a French company that manages 19 airports, including Castellón.
Rivera also asserted the Region's commitment to ensure the arrival of 3.5 Million passenger arrivals at Corvera Aiport/
The Minister went on to explain that this is the first phase of the tender, in which the different companies have submitted their insurance policies and a commitment to a series of employment and environmental compliance. Likewise, they have provided documents that prove their technical and economic solvency.
Once this phase has been completed, the Community will wait for the ten mandatory days for additional information to arrive, before the next phase can commence. At this point, the Ministry of Public Works will verify the three offers that have been received, and that they meet the technical and financial solvency requirements.
Once verified, those offers that pass first phase will move to the second phase, where the applicants have a period of 60 days to formally present the offer.
The regional government's objective, according to Rivera, is to bring the airport into operation "in the shortest possible time" and that it is operated "by the best airport manager," he said. "What we do not want is to do is move forward with the wrong Operator simply to advance with the tender", he went on.
He stressed that the fact that three companies are presented with an international character "shows the interest that has been aroused" and makes the regional government "to trust even more in the possibilities of this infrastructure."
Rivera also referred to the appeal filed by Aena against the airport competition, which meant that the Central Administrative Tribunal of Contract Resources suspended the hiring procedure until its resolution.
Recommended Reading :
* Murcia's Corvera Airport finally cleared for take off
* 2.5 Million passengers per year to arrive at Murcia's Corvera Aiport