Orange Spain poised to enter home security market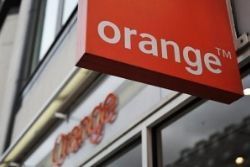 Orange Spain is teaming up with specialist Tyco to launch a home security service with 24-hour monitoring and emergency response for EUR 29.95 a month plus a EUR 99 one-off installation fee, reports El Economista.
The service can be set up with a smartphone app and comes with sensor-controlled video surveillance equipment that is wireless and continues working even in the event of a power cut.
Only 8% of Orange customers currently have a security system in their home, said the company, adding that it will be the first unit in the Orange group to launch a home surveillance system starting on 24 May.
The launch of Orange's home security service comes nearly two years after Telefonica joined forces with IoT network company Sigfox, insurer Securitas Direct and home alarm provider Verisure to launch a similar service for Movistar users in Spain.
Recommended Reading :
* Orange Spain launches football package for bars
* Orange Spain adds free EU roaming to family pack