Spain's Euskaltel completes EUR 700 mln Telecable buy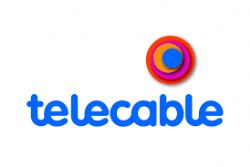 Basque cable operator Euskaltel has announced the acquisition of regional Spanish broadband operator Telecable Asturias for EUR 686 million, including EUR 245 million of debt, plus an additional contingent payment of up to EUR 15 million depending on future performance. In a statement to Spanish market regulator CNMV, Euskaltel said it will pay EUR 186 million in cash plus EUR 255 million in new shares via a capital increase of 26.8 million ordinary shares, issued at EUR 9.5 per share.
Telecable is owned by UK-based telecom investment vehicle Zegona, set up by former Virgin Media finance director Eamonn O'Hare, which acquired the operator back in July 2015 for EUR 640 million. It recently announced full-year 2016 revenues of EUR 138.5 million, up 3 percent year on year. Under the terms of the deal, Zegona will subscribe Euskaltel's capital increase and become the combined entity's second largest shareholder via a 15 percent stake.
In its offer statement, the Basque operator said the deal would generate estimated synergies of around EUR 245 million and create a powerful regional operator in the north of Spain. It aims to close the transaction by the third quarter depending on regulatory clearance and approval of Euskaltel shareholders at their June annual meeting.
Euskaltel already owns Galician cable provider R, which it acquired for a total of EUR 1.19 billion in November 2015, and is said to be considering expansion into neighbouring regions in northern Spain, such as Cantabria, Navarra, La Rioja and Leon, according to a recent report.
Recommended Reading :
* Spain's Euskatel agrees offer for R Cable
* Spain's R launches EU3 a month second mobile line offer