Fitbit : Spain does most steps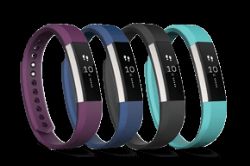 Fitbit has been crunching the numbers on the data it gets from its users, now 50 million strong across 65 countries. And in the spirit of healthy competition, the fitness tracker maker has released rankings of Fittest Countries and Fittest Cities in America.
The lists are based on anonymous data from 23.2 million Fitbit wearers from 2016, specifically average daily steps, active minutes, Reminders to Move goals met as well as resting heart rate and duration of sleep. The take away? We should all be living more like the Irish.
Ireland tops the overall Fittest Countries list with the UK in second, followed by Sweden, the Netherlands and Switzerland. As Fitbit itself points out in the headline findings, the US is way down in 28th position overall.
Top of the sleep rankings is the UK where Fitbit users get an average of seven hours and 14 minutes of sleep a night. The rest of that top ten is made up of other European countries and New Zealand and if just over seven hours is the best we can do, we'd recommend a nap asap for the rest of the world.
When it comes to breaking out steps on their own, Spain actually topped that chart with an average of 9,023 steps a day, followed by Switzerland, Hong Kong, Sweden and New Zealand. We bet Spanish Fitbit users are kicking themselves at being so close to that default 10,000 steps a day target. Still, Spain is also the most active in terms of minutes, with an average of 27.9 minutes a day.
Recommended Reading :
* Truphone starts new iPad plans in Spain
* Spain India "Too poor for Snapchat"