Spain Sets Out Rules For Real-Time Reporting For IVA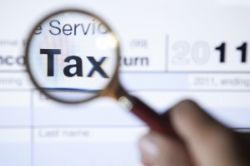 On May 15, Order HFP 417/2017 was published in Spain's Official Gazette, setting out in great detail (in Spanish) the rules for the new framework that will be introduced from July 1, 2017, to enable the tax agency to better track transactions liable to value-added tax.
Under the regime, taxpayers will be required to report, within four days, transactions for which an invoice has been issued or received. The regime will cover 62,000 of Spain's largest taxpayers – those with turnover exceeding EUR6m (USD6.7m) per year – comprising large companies, groups, and those that file VAT returns monthly. Among other things, it will therefore cover businesses responsible for about 80 percent of taxable supplies by turnover, with other taxpayers also able to use the system voluntarily.
The information will support tax enforcement efforts and ease tax return filing for taxpayers covered by the regime. It will eliminate the requirement to file form models 347, 340, and 390.
Companies subject to the regime may also benefit from a reduction in compliance checks as a result of their participation and the participation of their suppliers and customers in the scheme, the tax agency has said.
Recommended Reading :
* Catalonia region introduces soda tax on sugary drinks
* Spain to challenge Gibraltar's sovereignty tax systems