PM calls secret Catalan plan for independence "intolerable blackmail"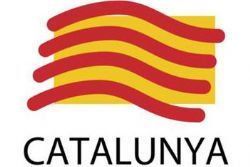 Visibly tense and evidently uneasy, the Spanish prime minister, Mariano Rajoy, spoke to the press on Monday after a meeting with his Popular Party (PP)'s National Executive Committee to respond to the news broken by EL PAÍS on Monday of a secret plan being put together by the Catalan regional government to unilaterally break away from Spain should its citizens not be allowed to hold a referendum on independence in the fall.
Rajoy warned the regional premier, Carles Puigdemont, and other Catalan pro-independence leaders, that he will not allow such a maneuver to take place, describing it as a "crazy idea whichever way you look at it," and a "legal delusion."
Rajoy said that he viewed such a separation of Catalonia from the rest of the state to be "the liquidation of the rule of law," as well as a "very serious [attempt] in the 21st century to liquidate a national state in just 24 hours."
Rajoy added that he considered the draft legislation to be "one of the most serious occurrences" that he has seen in his political life, and reiterated the invitation he had already sent out to Puigdemont to come to Congress in Madrid to explain his intentions to the lower house.
"This proposal is an unacceptable blackmailing of the state," he said.
Rajoy explained that he had decided to hold a press conference – something that he does not often do, especially not in PP headquarters in central Madrid – in order to comment on a number of aspects that he considers to be highly relevant regarding the political and social situation in Catalonia.
Catalan premier Carles Puigdemont has been asked to speak about his plans in Congress.
The PM repeated to the press some of the points that he had discussed with the members of the party's National Executive Committee, namely that he is not willing to negotiate anything with the leadership of the Generalitat, as the regional government is known, given that he does not have the powers to do so. "For that threat to be put in motion, [Puigdemont] needs the support of the chamber, not from me, given that I am just one of the 350 deputies in Congress," he said.
He also slammed Puigdemont's failure to accept the invitation to debate in Congress. "I am going to show my face, and I invite him to do so too," he said. "Because a leader who is convinced of the goodness of his proposals should exercise leadership with courage and bravery."
The prime minister challenged the regional premier several times to come to Congress, and added that if he didn't do it, "the message is that he is trying to break away." Rajoy added that if the regional government continued with the legislation without the support of the majority in the relevant chambers, it would be "ignoring the will of all Spaniards. This is not acceptable, and even less so is the threat to break up the state if their proposals are not accepted."
The prime minister added that it "would be difficult to find a precedent that is as undemocratic" as an attempt to impose a Catalan constitution in just 24 hours, and described the move once again as an "intolerable blackmail." He concluded: "This [legislation] is not going to go into force, national sovereignty is not going to be thrown into doubt."
Catalonia has been on a collision course with the PP government in Madrid for months now, due to its insistence on holding an official vote on its future. The central government is fiercely opposed to any such referendum, or indeed independence for the northeastern region, and already maneuvered to prevent such a plebiscite from taking place in November 2014. However, officials in the regional government still organized a vote – albeit an unofficial one the result of which was not recognized by international observers – which saw citizens vote in favor of a breakaway from the rest of Spain.
Recommended Reading :
* Catalonia to immediately declare independence if no referendum held
* Spain court blocks Catalan budget for independence referendum