UK and Spain to probe £120m storage pod pension scams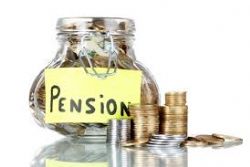 The UK's Serious Fraud Office is working with the Spanish authorities to investigate the promoters of self-storage investment schemes, warning that £120m (€139m) of investors' money could be at risk.
Capita Oak Pension, the Henley Retirement Benefit and the Westminster Pension Scheme and Trafalgar Multi Asset Fund are among the allegedly fraudulent schemes being investigated by the SFO.
The funds are well-known in the international advisory community, and are often aimed at expat investors in Europe and other jurisdictions.
The watchdog said it will look into whether more than a thousand investors, including pensioners, were suckered into putting money into the self-storage investments.
The SFO has urged anyone who had been invested in the funds between 2011 and 2017 to get in contact as part of an investigation into storage pod schemes.
Promoters of the scams persuaded clients to buy a long lease on a storage unit or pod - containers that are used to store belongings - and rent it out in the hope of making a good return which seldom worked out.
The SFO said its investigation is being assisted by the Spanish authorities as well as Project Bloom, a multi-agency group which was set up to tackle pension liberation fraud in a co-ordinated way.
Partners include the National Crime Agency and The Pensions Regulator.
Pension scams
Last August, the UK's Insolvency Service has shut down five so-called pension liberation companies, Imperial Trustee Services, Omni Trustees and KJK Investments after they scammed pensioners out of £128m (€148m).
The bulk of the fraud involved defined benefit transfers into Storage pods via Sipps.
Earlier this year, former UK adviser Keith Popplewell was banned from being a director for nine years after his now collapsed IFA firm gave advice to over 300 clients to invest £12m (€14m) in unregulated investments in storage units.
Recommended Reading :
* Spain's Social Security shortfall rises to EU18.6 Bln in 2016
* What does Brexit mean for Expats in / from the UK and EU ?