Spainís CNMV Strikes Again, Warns Cypriot FX and CFDs Brokers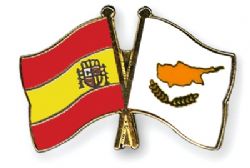 Spain's Comision Nacional del Mercado de Valores (CNMV), the country's financial regulatory body, today issued a new circular noting the last warning issued by the Cypriot regulator CySEC. Last week, the watchdog asked all Cyprus Investment Firms (CIFs) to comply with new Spanish regulations concerning the provision of forex and CFDs instruments to retail clients.
The CNMV said that Cyprus-based brokers that offer risky products in Spain are now obliged to establish, implement and maintain the same controls required from entities registered in that country. As such, the CNMV may act against entities (e.g. warn against, sanction) in instances where it determines that the actions of a particular broker are contrary to the provisions of the new regulations.
More specially, the Spanish authority requires brokers that offer a leverage ratio greater than 10:1 to explicitly warn investors that it believes that such products are not appropriate for retail investors due to their complexity and the risks involved.
Operators are also required to ensure that clients are aware of the estimated cost in case they decide to close a position immediately after entering into a transaction. Furthermore, the CNMV expects that CFDs and forex brokers will warn their clients that they can lose more than they originally invested due to leverage losses.
Additionally, the CNMV sets a rule that brokers must obtain from the investor a written text or voice recording that proves that he is aware that the product is especially complex and that it may not be appropriate for retail investors.
Recommended Reading :
* Currency Exchange Jargon Explained