Spain records 4 bln euros in arms sales in 2016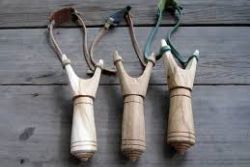 Spain received arms sale income of over EU4 billion for the first time ever in 2016, online newspaper The Diplomat reported Tuesday.
The Spanish government authorized the export of defense material that was up 8.9% year on year from 2015.
Last year saw the Spanish Foreign Ministry authorize a total of 550 different operations for the sale of arms.
Britain was the principal market, with 33.2% of all of the sales, followed by Germany, France and Italy with 19, 4.6 and 3.4% respectively.
As well as sales to NATO countries, Spain also sold to the Persian Gulf, where Saudi Arabia purchased weapons technology to the value of EU116.2 million euros, the UAE paid Spain EU26.7 million and Bahrain spent EU19.1 million on Spanish weaponry.
Spain also earned EU219.3 million from weapons sales to Egypt and EU52.7 million from Iraq and despite diplomatic tension between the two nations. Venezuela paid Spain EU2.6 million to modernize vehicles, a light aircraft and software for radar.
The report adds that the sale of products and technology of so-called double use, which can be adapted for military purposes, had a value of EU265.9 million with the United States as the main destination, followed by Iran.
Recommended Reading :
* Spanish military plane delays flight from Gibraltar Airport
* Spain to send tanks, armoured vehicles & troops to Latvia