Spain's Economic Growth Rises As Estimated In Q1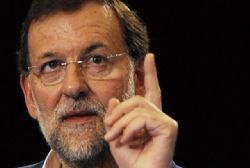 Spain's economic growth improved slightly, as estimated, in Q1, final data from the statistical office INE showed Thursday.
Gross domestic product grew 0.8% sequentially in Q1, in line with preliminary estimate. The pace of expansion accelerated from 0.7% seen in Q4 of 2016.
On the expenditure-side, household spending climbed at a slower pace of 0.4%. Meanwhile, investment growth accelerated to 2.0% from 0.5%.
Exports advanced at a pace of 4.0%, faster than the 2.0% increase in Q4.
Likewise, imports rose 3.8% versus 1.8% in the prior period.
On a yearly basis, GDP growth held steady at 3.0% in the Q1.
Recommended Reading :
* Spain records EU4 Bln in Arms sales in 2016
* Revenue generated overseas by Spanish companies reaches record high