Returning Expats Could Cost NHS ONE BILLION Post Brexit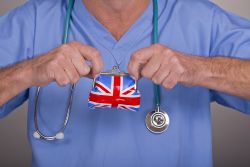 THE NHS could have to find £1 BILLION every year if retired British nationals being treated in Europe return to the UK and require treatment a report has warned.
The £1bn figure is thought to be more than double the cost of treatment currently spent by the UK under the European "S1" scheme.
The report published by the Nuffield Trust, a UK health think tank, highlighted that under EU agreements current costs are lower through being part of the EU, but could rise substantially if these agreements are not maintained post Brexit.
Under the EU "S1" scheme, British pensioners have the right to travel to any EU member state and receive the same healthcare treatment as a local resident, with the cost of treatment covered by the UK.
Its estimated around 190,000 Bristish pensioners benefit from the scheme, costing the Department of Health around 500 million per year.
Heavily weighted in favour of "remaining" in the EU, the report also emphasises the reliance on migrant EU workers within the NHS and overstretched budgets.
Report author Mark Dayan said: "The NHS and social care were already under pressure from tight funding settlements and growing staffing problems well before the EU referendum last year."
"It is possible that extra funds could be found for the NHS from any cancellation of Britain's EU membership fees" - He added.
However, the report stated any divorce negotiations with the EU should try to secure a deal which would mean expats still receive care in the country where they live.