"EU and UK citizens should not fret over Brexit future"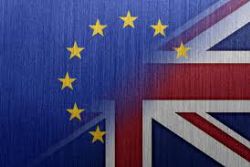 British Brexit minister David Davis said European citizens should not worry about their future rights as he hoped a deal would be reached swiftly after the start of Brexit talks on June 19.
Davis said he would attend the detailed discussions on Britain's divorce from the European Union while Prime Minister Theresa May would do the "big negotiations" with other leaders.
"You have people worrying here in Britain that they can't stay here, you have Brits living in Spain worrying they will not be able to stay there," Davis told BBC radio.
"The worries are unnecessary and they shouldn't have them but we want make sure they are dealt with as soon as possible," he said.
He said money and Northern Ireland would also be on the agenda at the start of Brexit talks.
Recommended Reading :
* Brexit turmoil following UK elections
* Returning expats could cost NHS One Billion post-Brexit