Spain court dismisses former Banco Popular chairman's severance claim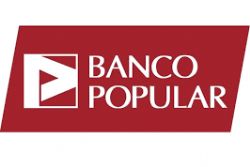 A Spanish court has dismissed a severance claim by the former chairman of rescued lender Banco Popular, Angel Ron, after ruling that he was serving as an external contractor rather than an employee when he was ousted in February.
Banco Popular was wound down by European authorities following a run on the bank, wiping out shareholders and junior bond holders, last week. As part of the rescue, Spain's largest bank Banco Santander acquired the troubled lender for a nominal 1 euro.
During Ron's time as chairman from 2004 to 2017, shares in Popular lost around 95 percent of their value as the lender struggled to rid its books of toxic real estate assets.
Angel Ron's lawyer Maria Begona de la Fuente Fernandez was not immediately available to comment.
According to the documents from the Madrid regional court, Ron was earning 105,077 euros ($117,434) a year when he became general manager of the lender in 1998. Before his ousting in February, he was earning 106,282 euros a month.
The banker, who had also accumulated rights for a pension of 24.2 million euros, has defended himself by saying that the bank was solvent when he left.
Retail investors have begun filing lawsuits to determine the responsibility of the last and previous chairman and some board members of Popular.
Recommended Reading :
* Santander rescues failing Banco Popular
* Santander or Bankia viewed as likely saviors for Spain's Banco Popular